Your digital accounts are at fraud risk
Reading this article implies having Internet access that means your data is at risk if not protected properly.
We have developed a neural-biometrics access management system called SVORT and want to explain how it can protect your money and identity in digital space.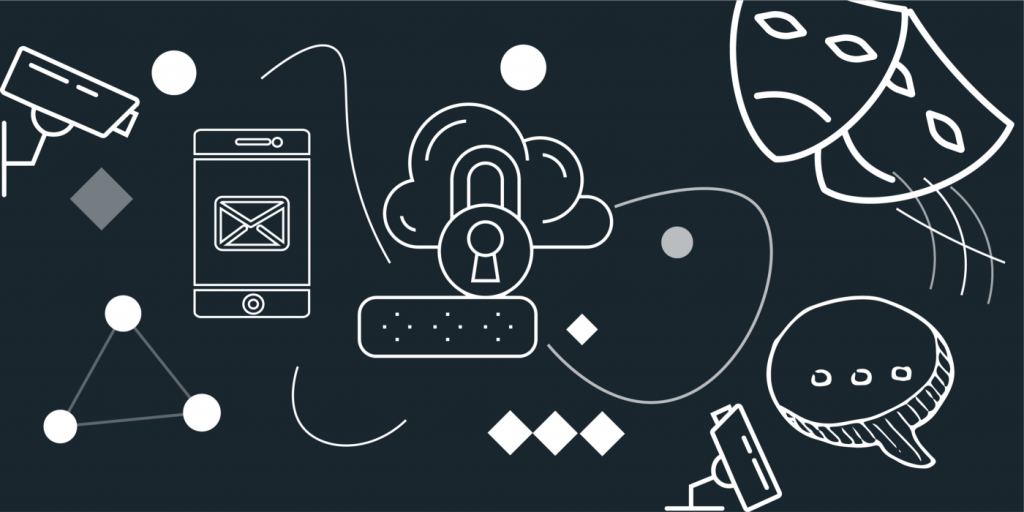 Those who take their digital security seriously can scroll down to "How does SVORT raise my security to another level?" section of the article.
All the others are welcomed to acquaint themselves with a bit of stats we've collected. We did not aim to cause you to panic. Our purpose is to enable users to assess the risks properly when they ignore data protection or treat it too carelessly.
---
A cyberattack occurs every 39 seconds on average as a Clark School study at the University of Maryland claimed. Cyber threats apply to anyone who somehow acts on the Internet. It is especially the cause of concern for those who keep and manage their money online.
Whatever you are a bank's customer, crypto or exchange trader, freelancer, poker player, remote worker or use online payments services or crypto wallet your digital money is at risk.
Read on to learn what steps you should take to strengthen your protection against fraudsters.
---
The main threats to online transactions are money and identity theft. Being stolen, your passwords, emails, and other data provide fraudsters with access to bank accounts, digital wallets, etc.
Money loss is not the only attack consequence that each of us can face as fraudsters can use our name and personal data for their malicious purposes damaging people close to us. Therefore protecting our digital environment can be considered not only as defending our interests but also as taking care of people we associate with.
Protective measures and its imperfections
Depending on the kind of activity you maintain on the Internet you might have been recommended for different data protective measures.
Using password managers, cryptographic keys, additional security factors as OTP and U2F, etc. people often get an illusion that their data is securely protected. Yet statistics indicates this illusion is not borne out by reality as frauds is increasing every year:
Whatever protective measure you use with high probability it can be bypassed. The only question is how difficult it is to override this or that security system. We have created a software solution called SVORT that is really hard to bypass. It can be used as an additional security factor within MFA and implies using something that can be neither stolen nor forged instead of using a password, token or device. By something we mean your face or more specifically its biometric data.
How does SVORT raise my security to another level?
SVORT is a neural-biometrics access management system based on liveness detection.
The great combo of a particular neural network algorithm, biometrics, and infallible liveness detection enabled a perfect authenticator that is entirely invulnerable to spoofing attacks. SVORT operates as follows:
The particular neural network algorithm learns to detect the user by his face.
A camera scan the user's appearance at different angles.
Then the system transforms the user's face into code which itself is the private and depersonalized key.
Such a key is depersonalized because it does not contain any sensitive data i.e. fraudsters are unable to find out the key owner. That is, even it is stolen it won't enable attackers to get access to your data because the transformation of biometrics data into code is irreversible.
Liveness detection is another element of SVORT's system that determines whether SVORT interacts with a human being. Face liveness detection is based on computer vision technologies and deep learning algorithms with face detection and tracking at their core therefore photo/video/mask spoofing or side-channel attacks can not override the system.
Liveness detection's security is provided by the system of rotational challenges. A user can be asked to smile, blink, turn his head, raise eyebrows, etc. Therefore fraudsters won't be able to intercept into authentication process as it is impossible to get prepared for such a challenge as tasks vary every time.
Leveraging neural networks, face liveness detection, and biometrics, we get troublefree authenticator that prevents all kinds of spoofing and protects data reliably.
Here you can read more on what is neural-biometrics and how liveness detection in SVORT works. This article covers in detail how to use SVORT for authentication. If you are interested in SVORT, please leave a request on our website and we will send you our demo. It is free and will remain free for individual users.
---
Stay in touch with us